Discover POWERIT Cleaning Chemicals Range
Tailored for Professional Housekeeping
From protecting your world to
protecting your facility and premises
Backed by Leading Health Organizations
Endorsed by Experts
Delivering Excellence
Achieve Deep & Consistent Cleaning Every Day
Introducing
POWERIT Professional Disinfection and Cleaning Chemicals Range
Discover the POWERIT professional Cleaning Chemicals range by Grasim Industries - tailored for your housekeeping needs.

Backed by the trusted Aditya Birla Group, the POWERIT disinfectants and cleaners ensure a 99.9% germ kill, delivering thorough and professional cleaning consistently.

Curated specifically for your housekeeping needs, this professional range is proven effective against bacteria, fungi, and viruses, leveraging potent active ingredients endorsed by top health organizations.

With POWERIT professional cleaning range, ensure professional hygiene and pristine cleanliness for your facilities every day.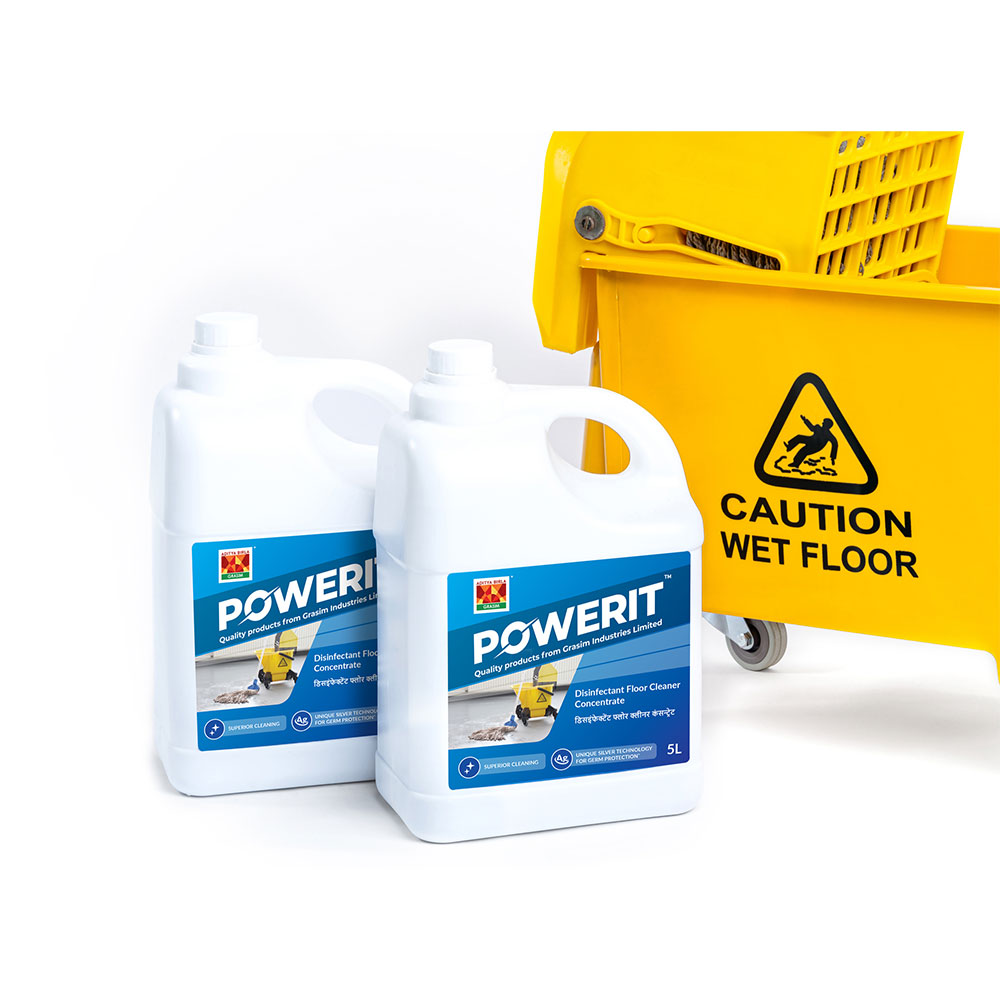 Disinfectant Floor Cleaner
Powerit Disinfectant Floor Cleaner is an effective liquid concentrate that provides superior cleaning and instant protection from germs.
Disinfectant Toilet Cleaner
Powerit Disinfectant Toilet Cleaner is a powerful formula that is effective against a broad spectrum of bacteria, fungi & viruses.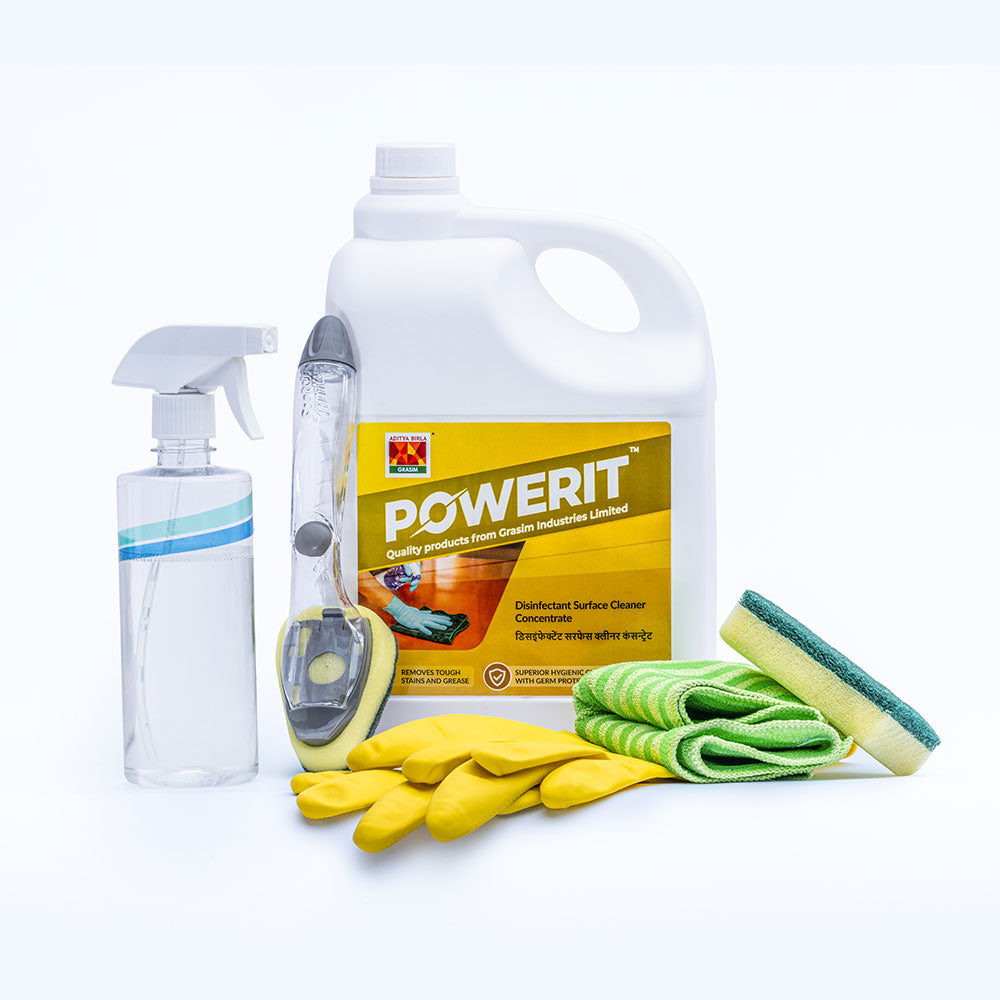 Disinfectant Surface Cleaner
Powerit Disinfectant Surface Cleaner is a multi-action liquid concentrate that is effective in removing tough stains on multiple surfaces and floor areas.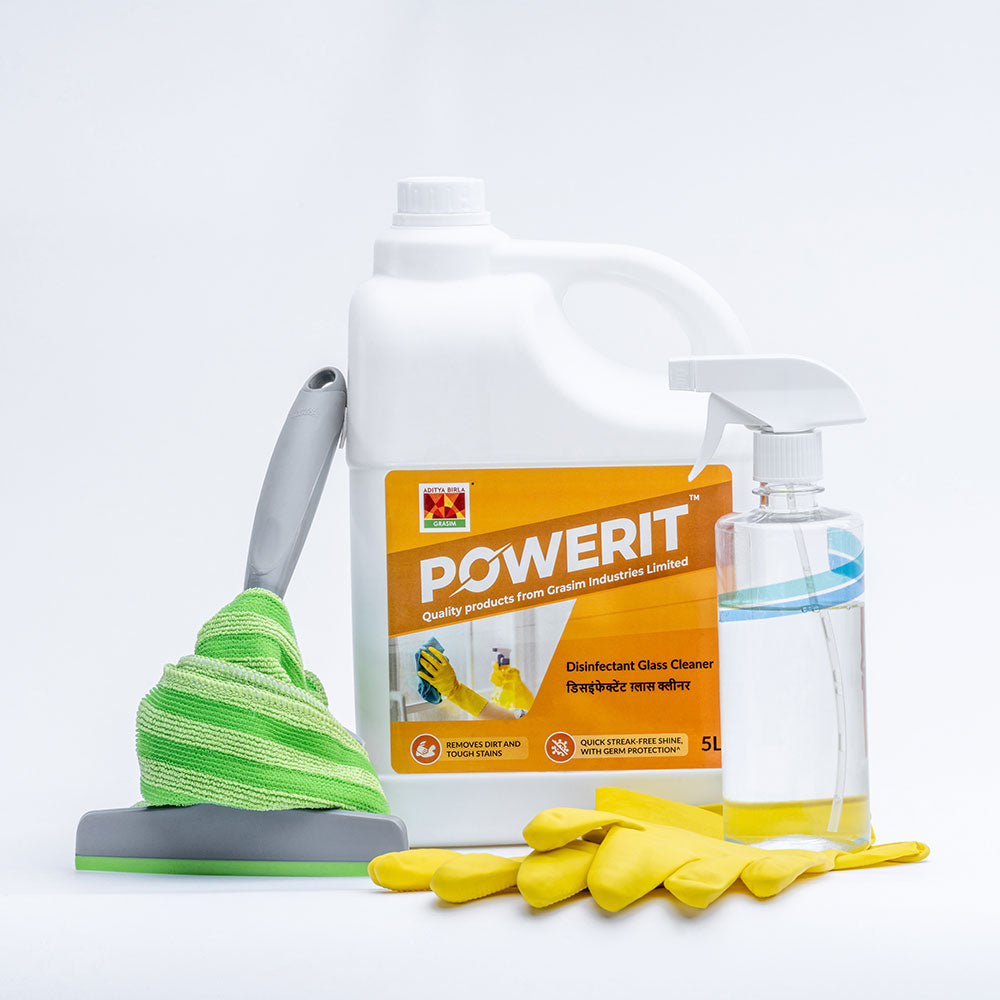 Glass Cleaner
Powerit Glass cleaner removes dirt, dust particles and ensures quick & easy removal of hard stains for a streak-free shine.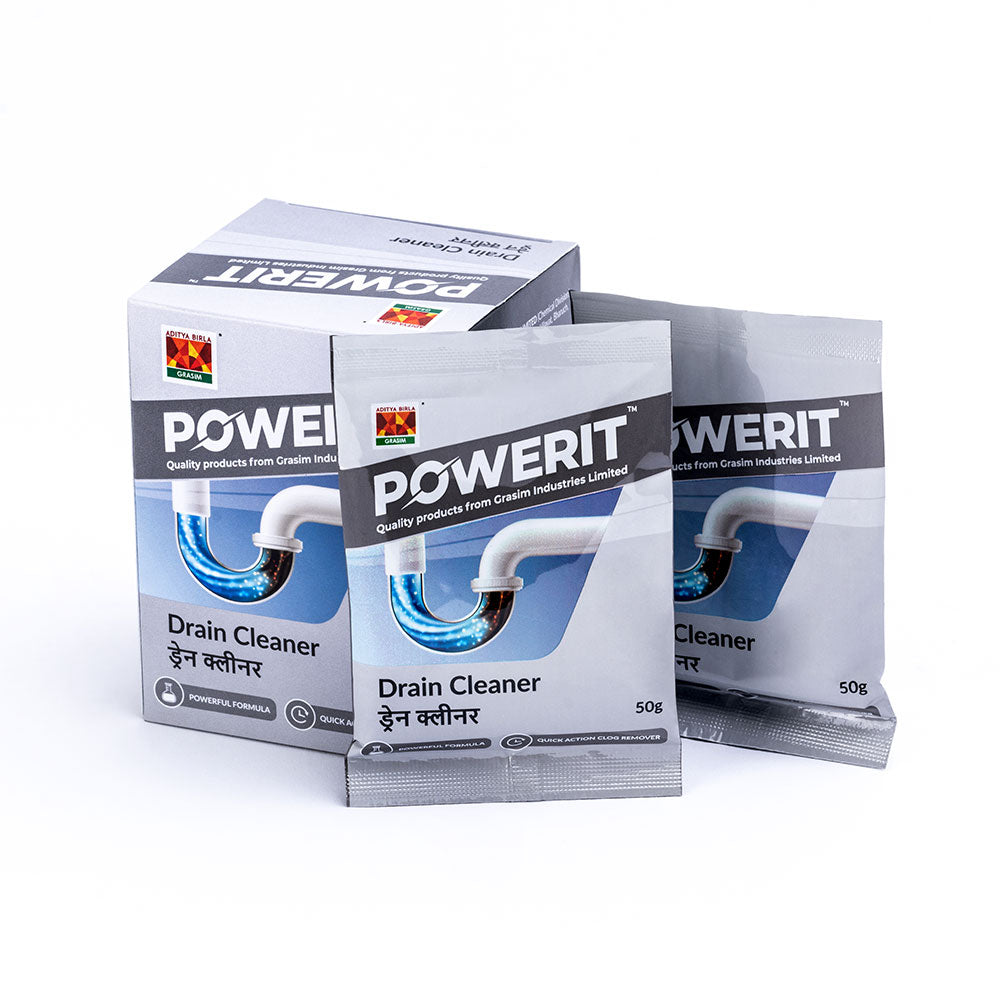 Drain Cleaner
Powerit Drain Cleaner is specially designed to remove fat, grease, hair,
and other kinds of clogs from blocked pipes.