Powerit
SURFACE & FABRIC SANITIZER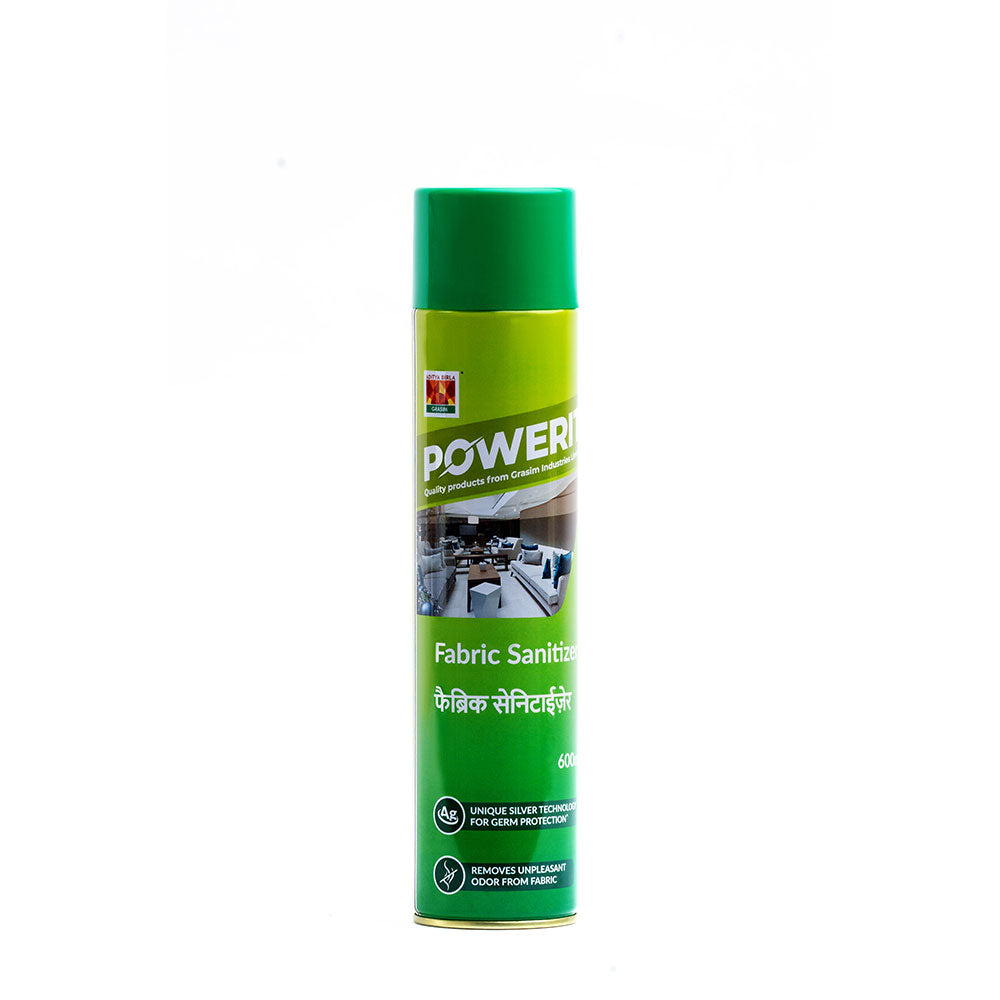 Powerit
SURFACE & FABRIC SANITIZER
Powerit Surface & Fabric Sanitizer has a unique silver-based technology that ensures protections from germs. This is designed to be used on fabrics, furnishing and linen. It also removes unpleasant odor from fabrics and leaves behind a refreshing fragrance.
Shake the can well before use.
Hold the can 15-20 cm from the fabric surfaces and spray until it is covered in mist.
Allow to air dry.
No need to wipe.
DO NOT use on painted or polished wood. DO NOT saturate fabric and soft surfaces with spray. Always perform a small test on a discrete area to check surface compatibility before using.
PRECAUTIONS & SAFETY INSTRUCTIONS
Contents are volatile and highly inflammable.
Store in a cool and dry place, away from direct heat, flame or sunlight. DO NOT expose to temperatures exceeding 50°C.
Contents under pressure. DO NOT puncture or incinerate.
Protect eyes and face while using the product. DO NOT inhale, consume or spray onto eyes. Can cause eye & skin irritation. In case of contact with eyes or skin, wash with plenty of water and seek medical attention, if required.
For external use only. DO NOT use as a hand/body sanitizer.
Wash hands thoroughly after use.
This product does not claim to prevent infections / diseases or imply any public health claims.
For any further details, refer to product SDS.