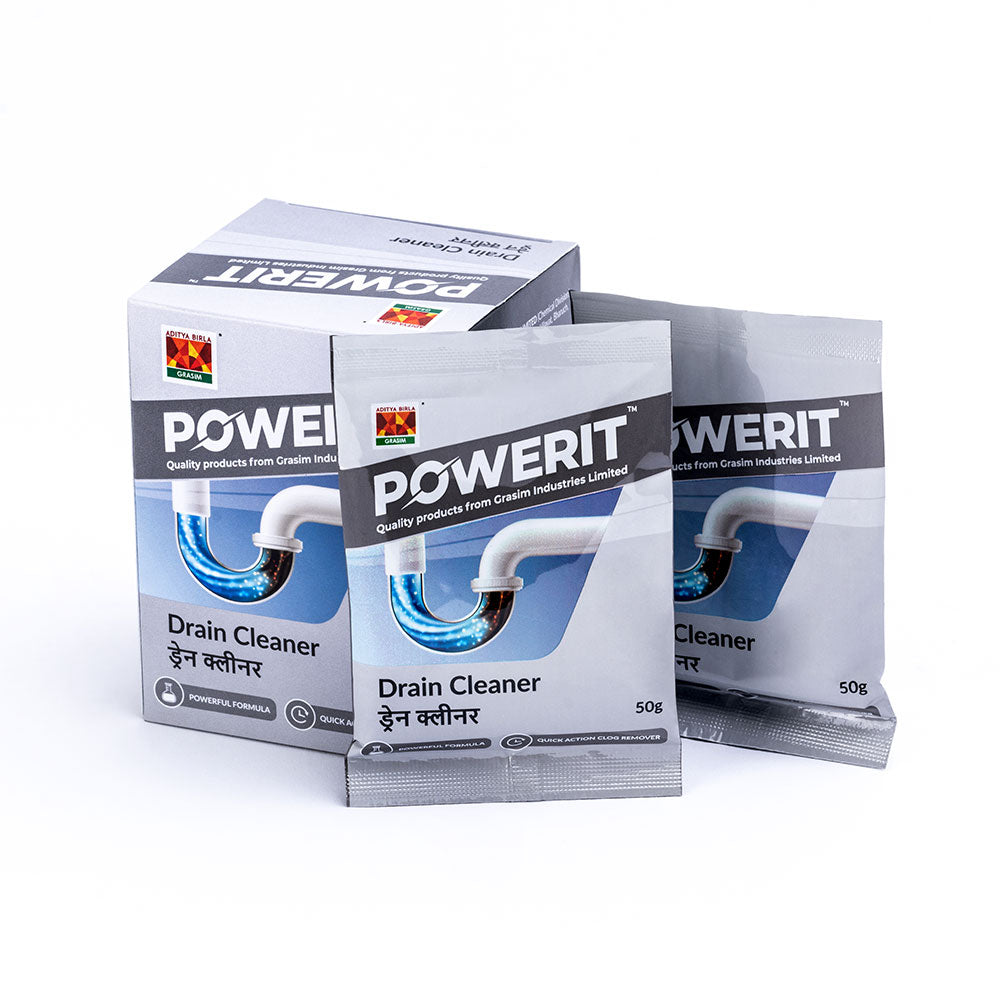 Powerit
Drain CLeaner
Powerit Drain Cleaner is specially designed to remove fat, grease, hair,
and other kinds of clogs from blocked pipes. This drain cleaner with its
powerful formula is safe for use in all standard pipes. Its quick action
effectively cleans the pipes and keeps it free from germs.

Drain off excess water from the kitchen sink, tub, or wash basin.
Pour the entire pack content into the drain, add a cup of water and leave as it is for 30 minutes.
Flush thoroughly with water. Repeat the process to remove rigid blocks.
PRECAUTIONS & SAFETY INSTRUCTIONS
Avoid physical contact with product. Keep out of reach of children and pets. DO NOT mix with any other cleaner or acids. Avoid prolonged contact with metal surfaces.
Store in a cool and dry place, away from direct heat.
Can cause eye and skin irritation. In case of contact with eyes or skin, wash with plenty of water.
Product should not be used for toilets. Can corrode metal/steel on prolonged contact.
Composition is highly alkaline.
For any further details, refer to product SDS.