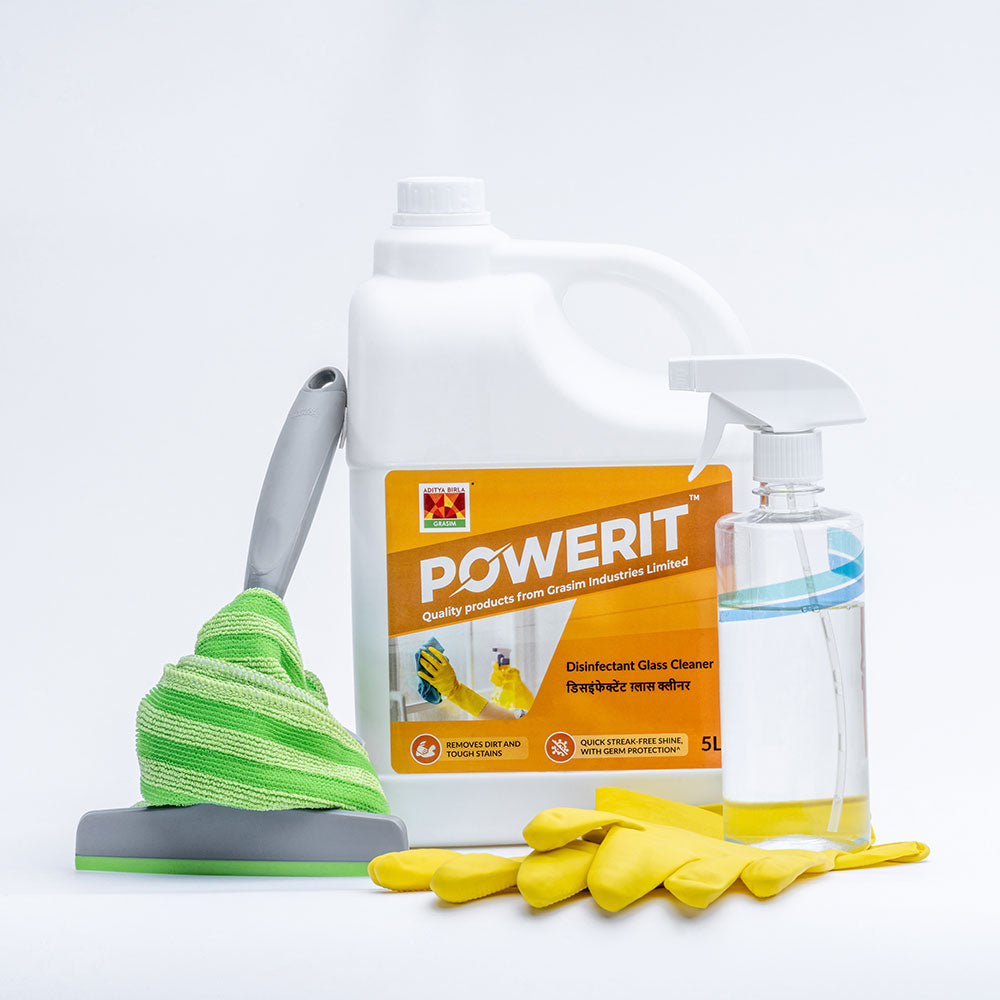 POWERIT
Glass Cleaner
Powerit Disinfectant Glass cleaner removes dirt, dust particles and ensures quick & easy removal of hard stains for a streak-free shine. It also offers germ protection to the glass surface.
Recommended dilution ratio
- For Exterior Glass - 1:25 parts of water
- For Indoor Glass - 1:50 parts of water
* Not for human consumption/medicinal use. * For any further details, refer to product SDS.
Mix the desired quantity in water to make the cleaning solution. Transfer this cleaning solution into a trigger spray bottle, with the help of a funnel. Clean any spillage / splashes that might occur during the transfer of product. Spray fine mist directly on the surface. Wipe with a clean and dry cotton cloth or wiper to get streak-free shine across the surface.
PRECAUTION & SAFETY INSTRUCTIONS
Avoid use on screen of electronic appliances. Keep out of reach of children and pets. DO NOT mix with any other household cleaner or acids. Store upright in a cool and dry place, away from direct heat. Can cause skin irritation and eye damage. In case of contact with eyes or skin, wash with plenty of water and seek medical attention, if the irritation persists. If swallowed, seek immediate medical assistance.
For any further details, refer to product Safety data sheet.